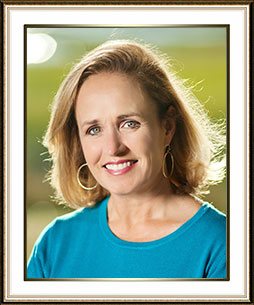 Karen Jeanne Armstrong, DMD
Dr. Karen Armstrong grew up in Los Angeles, CA. She earned her degree in Microbiology from Oregon State University, then her DMD degree at Oregon Health Sciences University School of Dentistry in 1990. After graduation, she joined the United States Navy Dental Corps. During her five years in the Navy, she had the unique opportunity to extensively rotate through each specialty of dentistry, gaining valuable experience in such areas as endodontics, oral surgery, and periodontics.
In April of 1995, she opened her office, built by her husband, with the goal of providing dental services in an environment similar to a home.
Dr. Armstrong attends more than 50 hours of continuing education each year. This education includes the Pankey Institute for Advanced Dental Education, where dentists from around the country gather to advance their dental knowledge professionally as well as personally for today's dental practice.
Dr. Karen Armstrong is an Adjunct Professor at the University of North Carolina Chapel Hill, where she educates and advises dental students in a clinical environment.
Dr. Armstrong is married to Rob Williams and they have two children, Mattson and Aidan. During their spare time they enjoy cycling, often participating in fundraising events across Eastern North Carolina.
---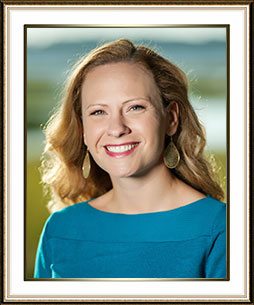 Bethany Kramlich Tant, DDS
Dr. Bethany Tant is originally from Allentown, PA. As a child growing up in a Marine Corps family, she has traveled to many areas of our country, but has spent most of her childhood at Camp Lejeune, NC and the surrounding communities. Dr. Tant has joined our dental family and become a partner in ownership with Karen Armstrong, DMD as of December 1st, 2010.
As a graduate of Richlands High School, she attended the University of North Carolina at Chapel Hill and received a bachelor's degree in Biology. She continued her education to earn a Doctor of Dental Surgery (DDS) at UNC Chapel Hill School of Dentistry. Upon finishing school, she entered the United States Navy, completing rotations with dental specialists in many areas of dentistry including endodontics, oral surgery, periodontics, prosthodontics and more. While serving in the United States Navy, she completed a seven month tour of duty in Iraq, serving as the Officer in Charge (OIC) of the dental clinic in Al Asad, Iraq.
Dr. Tant has begun the Pankey Institute for Advanced Dental Education, attending a new Continuum every year. She is a member of the North Carolina Dental Society, the Onslow County Dental Society, and the Seattle Study Club division "W" Group F.I.X. in New Bern, NC.