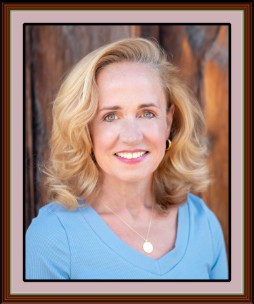 Karen Jeanne Armstrong, DMD
Dr. Karen Armstrong grew up in Los Angeles, California. She earned her degree in microbiology from Oregon State University, then her Doctor of Medicine in Dentistry degree at the Oregon Health Sciences University School of Dentistry in 1990. After graduation, she joined the United States Navy Dental Corps. During her five years in the Navy, she had the unique opportunity to extensively rotate through each specialty of dentistry, gaining valuable experience in such areas as endodontics, oral surgery, and periodontics.
In April of 1995, she opened her office, built by her late husband, Rob Williams, with the goal of providing dental services in an environment similar to a home. In 2010, she formed a partnership with Dr. Bethany Tant and together they expanded the dental office to further their vision for quality dentistry in a relaxed setting.
Dr. Armstrong strives to attend more than 50 hours of continuing education each year. She is an active member of the Southeastern Academy of Prosthodontics, being elected the President in 2014. She has completed numerous courses and continuums including The Pankey Institute for Advanced Dental Education, where dentists from around the country gather to advance their dental knowledge professionally as well as personally for today's dental practice. She is a member in good standing with The Seattle Study Club, the Academy of General Dentistry, and both the North Carolina and Onslow County Dental Societies. Dr. Armstrong is an Adjunct Professor at the University of North Carolina Chapel Hill, where she educates and advises dental students in a clinical environment.
Dr. Armstrong has three sons, Andy, Mattson and Aidan, a daughter-in-law, Blair, and two granddaughters, Maddie and Sloane. During her spare time, she enjoys spending time with family and friends, traveling, watersports, physical fitness, and hiking.
---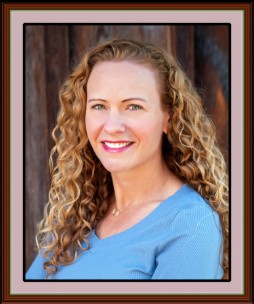 Bethany Kramlich Tant, DDS
Dr. Bethany Tant's family is originally from Allentown, Pennsylvania. As a child growing up in a Marine Corps family, she has traveled to many areas of our country, but has resided for most of her years at Camp Lejeune, North Carolina and the surrounding communities. Dr. Tant has joined our dental family and become a partner in ownership with Karen Armstrong, DMD, as of December 1st, 2010.
Dr. Tant is a graduate of Richlands High School. She attended the University of North Carolina at Chapel Hill and received a bachelor's degree in biology with a minor in chemistry. She continued her education to earn a Doctor of Dental Surgery (DDS) at UNC Chapel Hill School of Dentistry. Upon finishing school, she entered the United States Navy where she completed rotations with dental specialists in many areas of dentistry, including endodontics, oral surgery, periodontics, prosthodontics and more. While serving in the United States Navy, she completed a seven month tour of duty in Iraq, serving as the Officer in Charge (OIC) of the dental clinic in Al Asad, Iraq.
Dr. Tant enjoys attending continuing education and has completed the Essentials curriculum at the Pankey Institute for Advanced Dental Education. She is a member of the American Academy of Clear Aligners and attends extensive continuing education courses each year on Invisalign treatment. She is a member of the American Dental Association®, the North Carolina Dental Association and the Onslow County Dental Society.
Dr. Tant and her husband Rich love living on the coast and enjoy the outdoors. They love golf, scuba diving, fishing and just being on the water. Dr. Tant is a fitness enthusiast and, when not at work, can often be found on her Peloton spin bike or telling someone all about it! In their spare time, they enjoy traveling with their blended family – Will, Molly and son-in-law Spencer, Zach and Anderson.